Why are we running courses?
• There is more demand than ever for quality paid animated videos.
• Competition? - We're confident in our studio's position, with regular repeat business and a stream of quality enquires.
• I've always shared free videos on animation careers and business via our studios Youtube channel.
• Quality content takes time to create. So, a paid course allows us to invest the needed resources to produce a full detailed course.
• We've expanded and now have a permanent film studio space downstairs. It's great to be able to use it for a project of our own.
• Now in our 6th year, Stormy Studio runs very effectively with our producers and creatives in place. Enabling me (the founder) to explore other creative opportunities for our studio.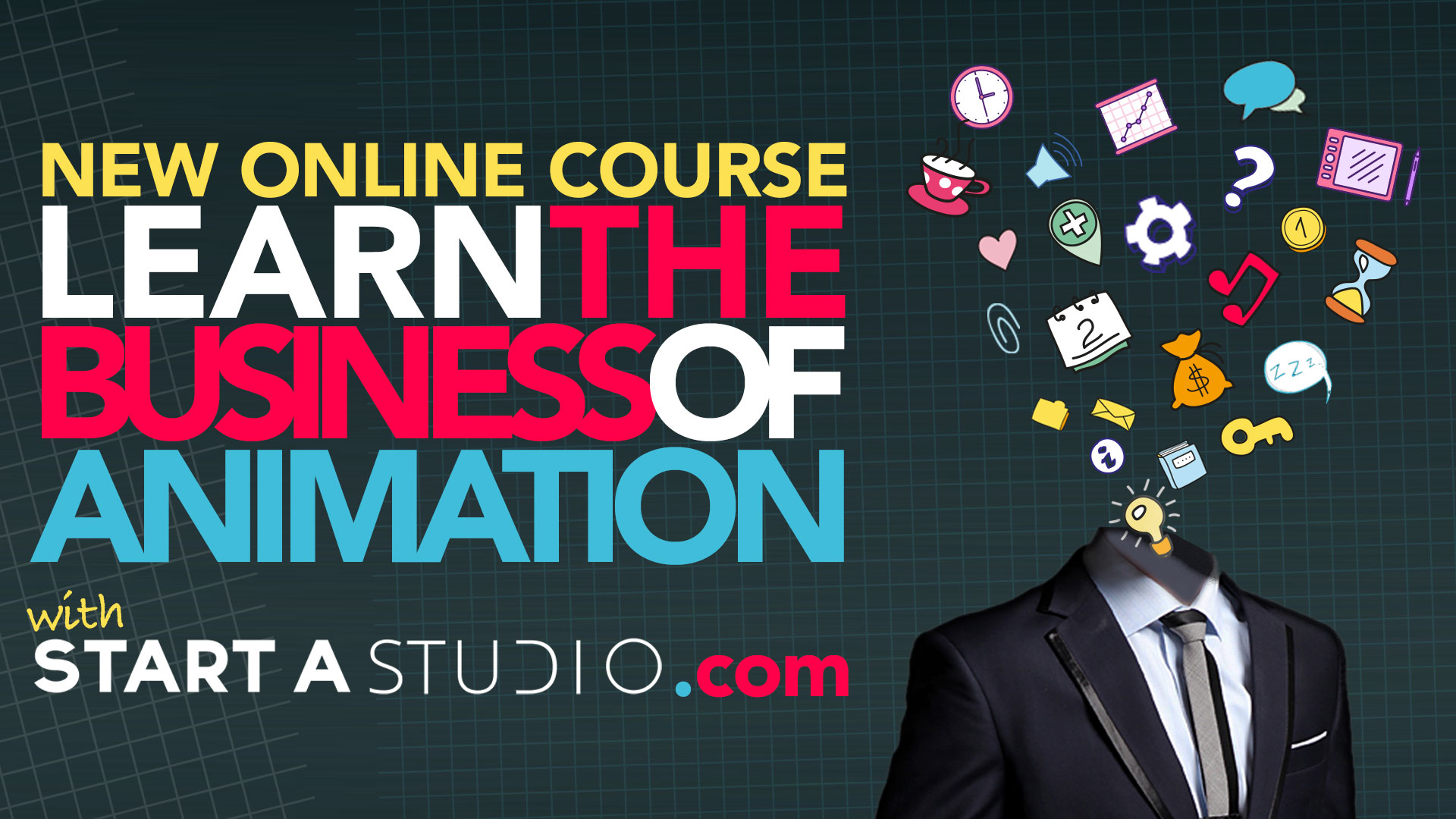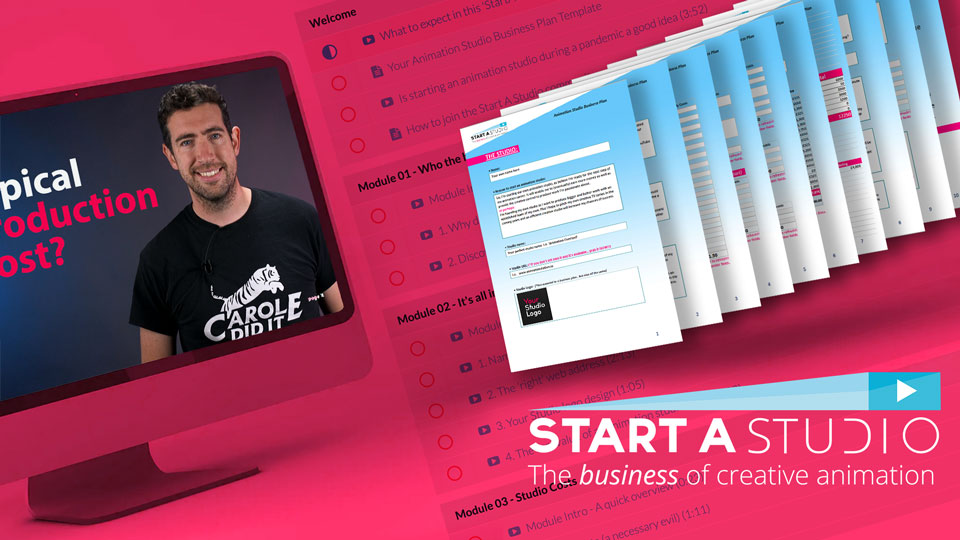 Animation Business Plan Template
Unique 10-page studio business plan template
Example facts and figures with equations
Advanced course takes you through each step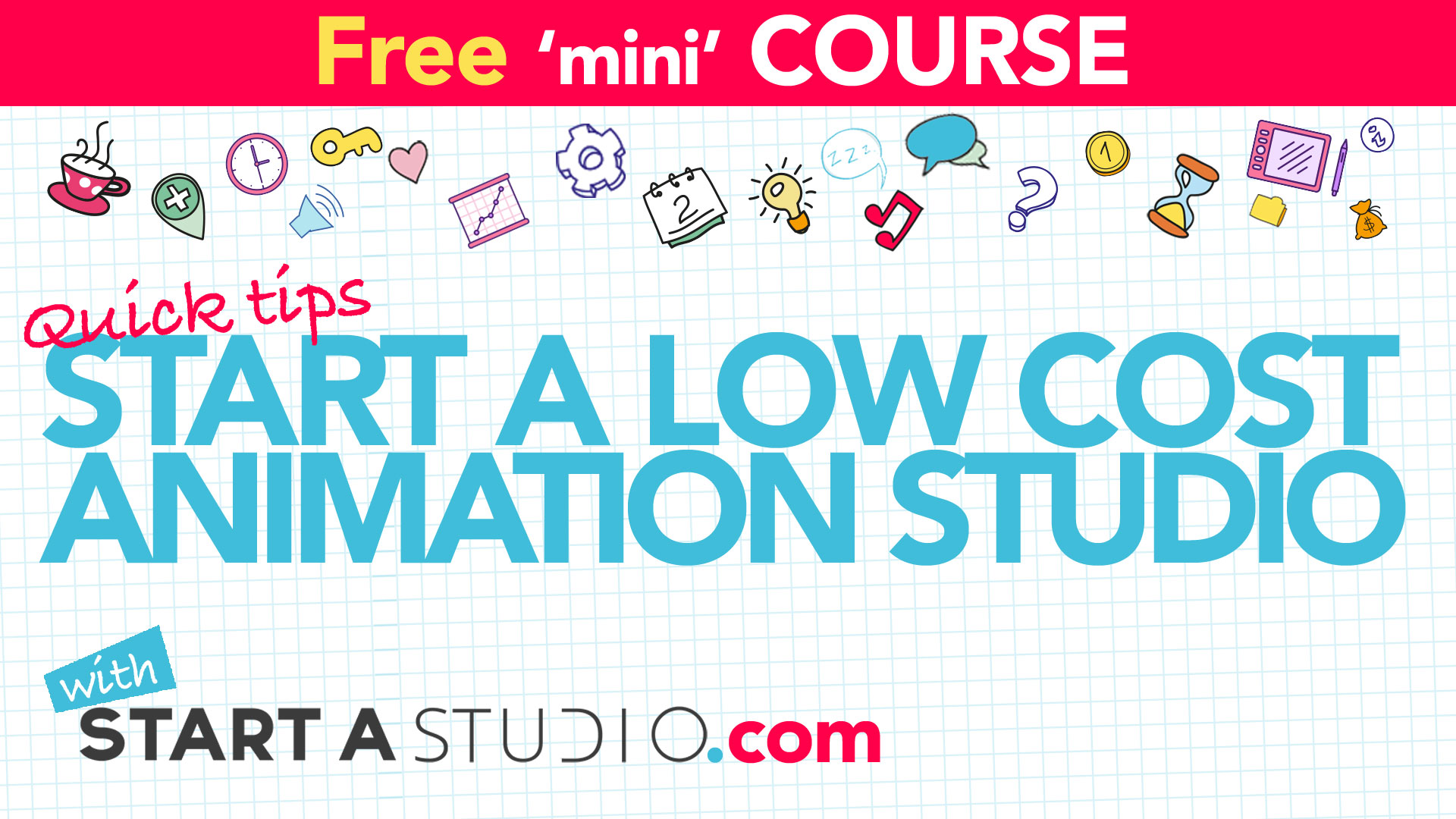 We also have a Free 'mini' course!
If you're not yet ready to start your own animation studio, you're simply intrigued or money is a bit tight.
Then please check out our free mini course here.
2 x Animation Studio Courses
We're really passionate about helping animation entrepreneurs succeed. We also appreciate everyone is at a different point in their careers.
So we have our free 'mini' course and paid advanced course. Which has more videos, templates and private community.
SIGN UP TO OUR NEWSLETTER TO RECEIVE STUDIO TIPS DIRECTLY TO YOUR INBOX